Introducing
for Apple Watch
Today
Hour by hour.
See the current UV index, today's UV high, and an hour-by hour forecast.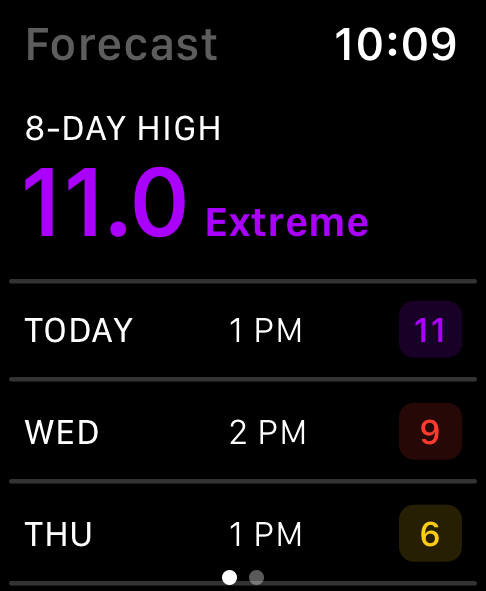 Forecast
8-Day visibility.
A forecast of UV highs for the next 7 days. Shed some light on upcoming sun conditions.
Watch Face
Complications for all conditions.
See current and forecasted UV conditions right on your watch face with a complication.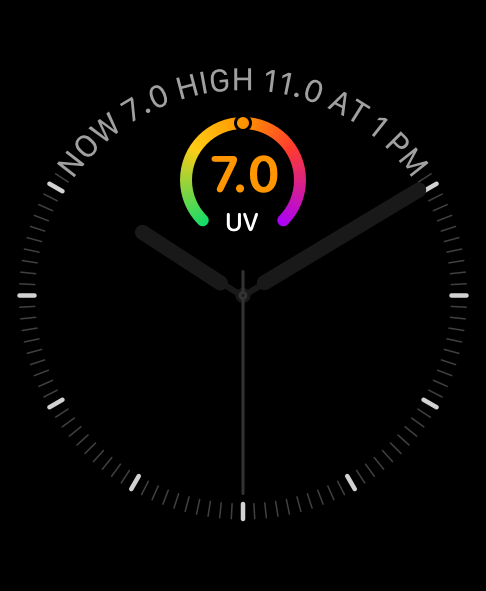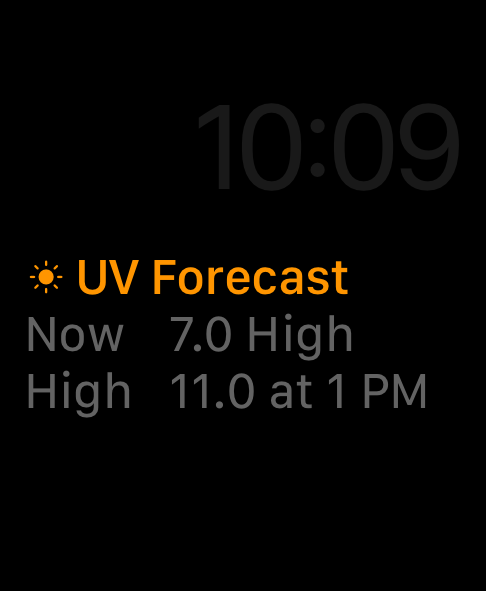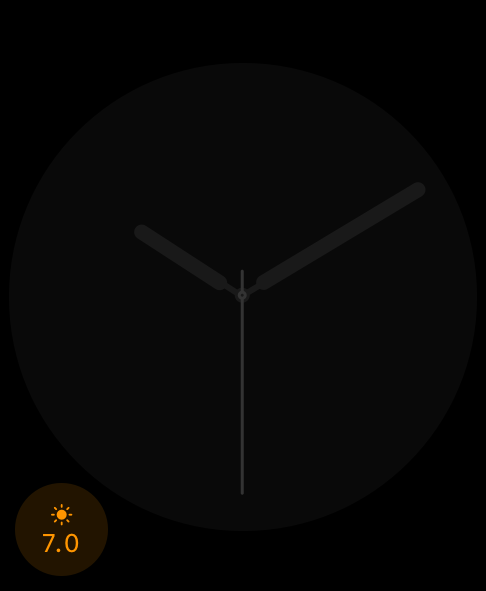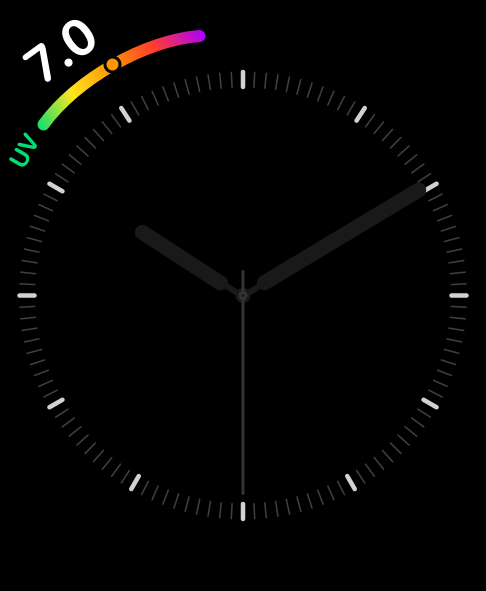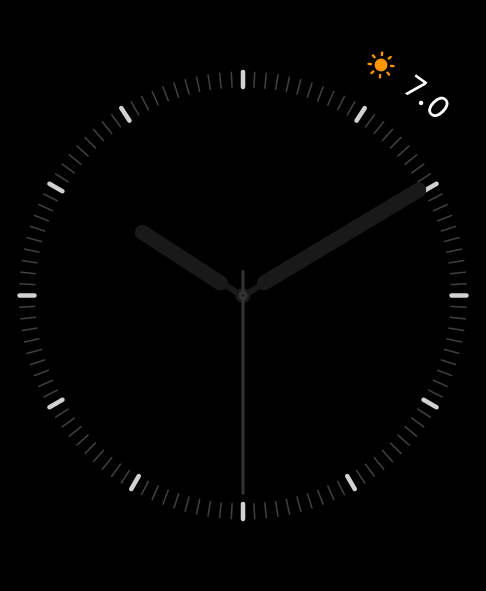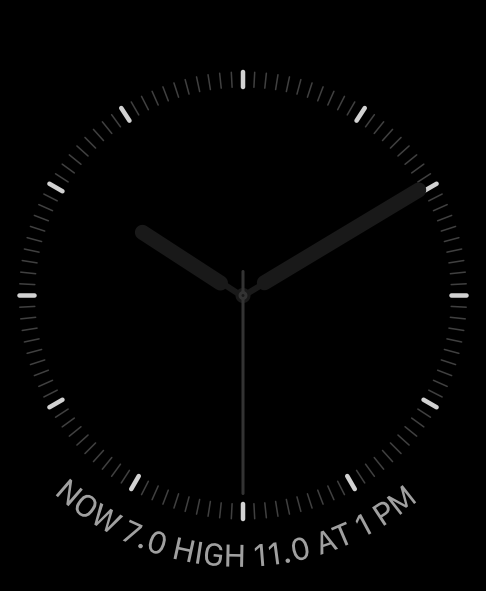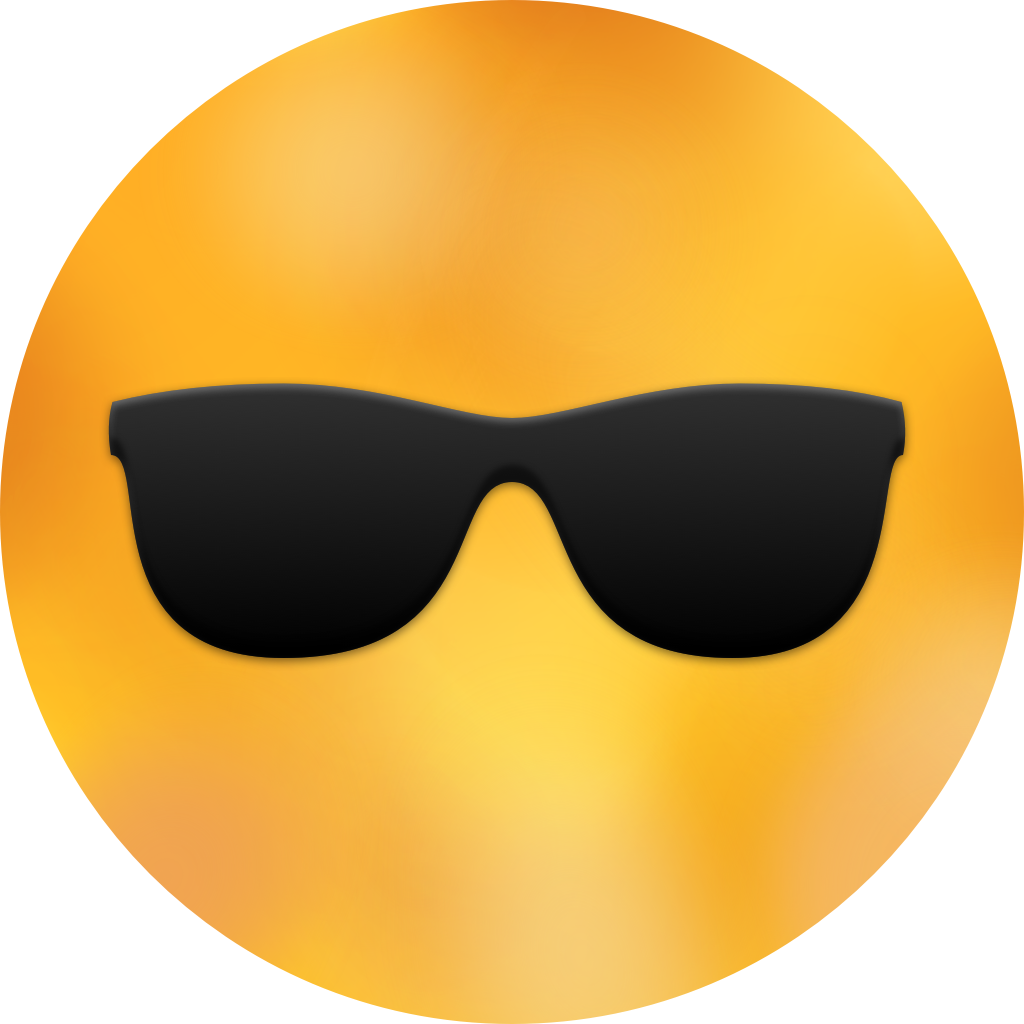 Free for Apple Watch